Audra Comissiong is in the United States Air Force National Guard and stationed at Stratton Air Force Base. She works in supply, supplying all the parts for airplanes. Audra has traveled to different parts of the world including Afghanistan, Greenland, and Antarctica. Audra has been to Antarctica twice, December to January 2009-2010, and November to December 2010. The reason that Audra went to Antarctica was for the mission and the experience.While in Antarctica, Audra was part of LRS, or the Logistics Readiness squadron/Supply, supplying parts for airplanes. Her role during these missions was to supply parts for airplanes so that the airplanes could complete their missions.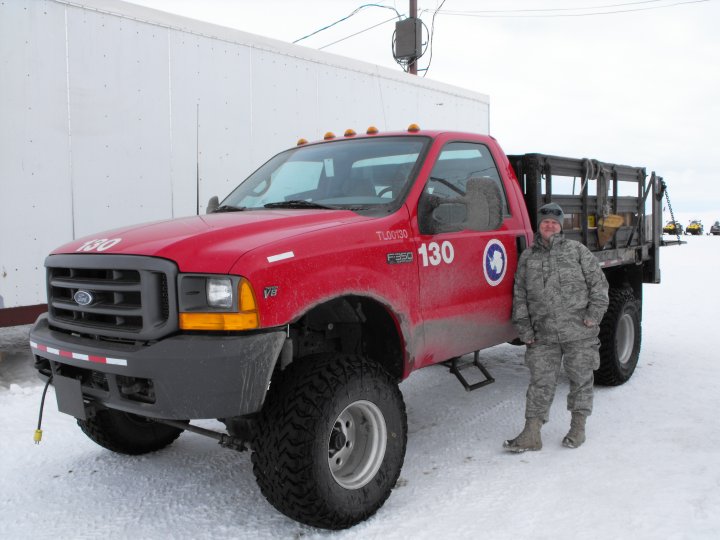 Thirty six hours and roughly ten time zones later, she arrived at her destination. Along the way they stopped at LAX and in Christ Church, New Zealand.  Audra said "Christ Church, New Zealand is breathtaking, beautiful, scenic, and warm." Although here we were experiencing winter, Audra went to a place where it was summer.
"White snow, lots of snow, as far as the eye can see."  Was her first impression after she arrived, in Antarctica. The people you'll meet in Antarctica are scientists, enviromentalists, biologists, and people from all over the world. Most of these people are there to study climate change and global warming. They take ice core samples. It was also here that Audra met Four-star General North.
Audra's favorite thing in Antarctica was the animal life, especially the penguins and pup seals. Her least favorite thing was dealing with the -50oF temperature. "The most memorable thing was being two feet from a Weddell pup seal and it staring back at me." The animals that are in Antarctica are Emperor Penguin, Adelie penguin, Weddell pup seals, and the skua. Audra's favorite animals were the Weddell Pup Seal and the Emperor Penguin.Some interesting facts about Antarctica is it is the driest place in the world, and the day can be daylight the whole day or be dark, like night, all day. According to Audra "This is most definitely an experience you will only get in the military or if you are a scientist."
Audra's efforts are important because without her having this job supplying the parts for the airplanes, then there would be planes that could not function to their full potential or be able to fly. Her contributions to projects like these are greatly needed.  The Air Force National Guard has given Audra an experience that very few people have had or will ever be able to have.
Article by
Margaret Breckenridge and Holly Bateholts, 2011